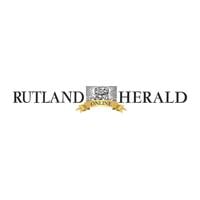 Basden: gender equity | Perspective
In his Jan. 5 State of the State Address, Governor Phil Scott emphasized the need for more trades training, particularly to encourage more Vermont youth to pursue trades training through vocational and technical education programs. As he said, these programs provide an on-ramp to well-paying careers and fill critical job gaps in the trades.
While Vermont Works for Women (VWW) fully supports this goal, we would like to point out that enrollment in these vocational training opportunities is much lower among girls and gender nonconforming students, and this gender gap must be filled. Staff and students need training and education to address systemic issues, and programs cannot be "one size fits all".
Vermont's three-year career and technical education enrollment average in non-traditional program concentrations is just 11.71 percent. Non-traditional program concentrations are programs leading to a field that is not traditional for a certain gender. For local Tech Ed programs in Vermont, non-traditional programs for girls and gender-nonconforming youth include areas such as automotive technology, construction trades, natural resources and agriculture, advanced manufacturing and aviation.
Why are enrollment rates so low for girls and gender non-conforming students? From our direct experience running programs at technology hubs to increase gender equity, and from our conversations with students and staff, we learn that many barriers persist, such as: stereotyping mindsets sexist in historically male-dominated curricula; the lack of safe and inclusive spaces for gender non-conforming students; lack of program exposure and awareness or lack of opportunities to explore; and the impact of being a "single" on female or non-compliant students. Leanin.org research shows that women who are "alone" at work have a much worse experience; 80% are victims of microaggressions, compared to 64% for all women, and the "lonely" are 1.5 times more likely to think of quitting their job. We assume the same experience of girls who are "alone" in their technology programs.
VWW's Technology Center programs aim to dismantle these systemic barriers by providing training and education to staff and students on gender norms and biases, strategies to create safe and inclusive spaces for all genders, and programs that support current female tech students and provide safe spaces for gender-nonconforming college girls and youth to explore non-traditional tech hub programs. We've made progress over the years – at Randolph Technical Career Center and Burlington Technical Center (both longtime VWW partners), non-traditional enrollment rates are above the state average at 16.39 % and 12.51%, respectively.
"Studies show that children start sorting out careers based on gender norms as early as age 7, and that these perceptions materialize by age 11 or 12. Most children have decided on a career path long before you even have the chance to work with them," says Jason Finley, Director of Career Development at the Randolph Technical Career Center. "That's one of the reasons why opportunities like 'Career Challenge Day" at Randolph Tech are so important. Through this career exploration event, local girls in grades 6-9 use chainsaws, change tires, operate CNC machines and much more. 'If you build it, they will come.' only works in Kevin Costner movies.It takes intentionally designed opportunities and continued exposure to non-traditional educational and career paths to get young women involved in programs at their local tech hubs.
Here are some ways the state can help break down barriers to ensure all students have equal access to explore career and technical education opportunities:
Continue to encourage career and technical education centers to use federally mandated Perkins V funding to address equity and access gaps, and implement programs and strategies that increase enrollment of "non-traditional" students. Efforts should include specialized, gender-sensitive opportunities created to meet the unique needs of girls and gender-nonconforming youth. VWW offers programs such as Career Challenge Day, [email protected], [email protected] and Women Can Do to encourage more students to consider vocational and technical training and to support those who are already enrolled. VWW also offers gender equity trainings that help staff, faculty, and the broader tech community better understand and create safe and inclusive spaces for all genders.
Support the Legislative Assembly's ongoing efforts to explore and pilot different governance and funding models for career and technical education that eliminate competition between high schools and technology centers for student funding dollars.
Additionally, the state should continue to encourage collaborative efforts that open doors to existing educational opportunities (including vocational and technical education programs) throughout our state. One such example is Serve, Learn and Earn, a workforce development partnership between VWW, ReSOURCE, Audubon VT and Vermont Youth Conservation Corps to ensure Vermont youth have viable pathways to employment. , training and affordable education through cross-program support and promotion.
Vocational and technical education is one way Vermont is (and will!) address labor shortages in the trades and put more young people on the path to financial stability. As the Governor works with policy makers to "end the stigma surrounding vocational and technical education," we hope he will keep in mind that gender inclusion is a necessary – and long overlooked – element. of this work.
Rhoni Basden is the executive director of Vermont Works for Women.