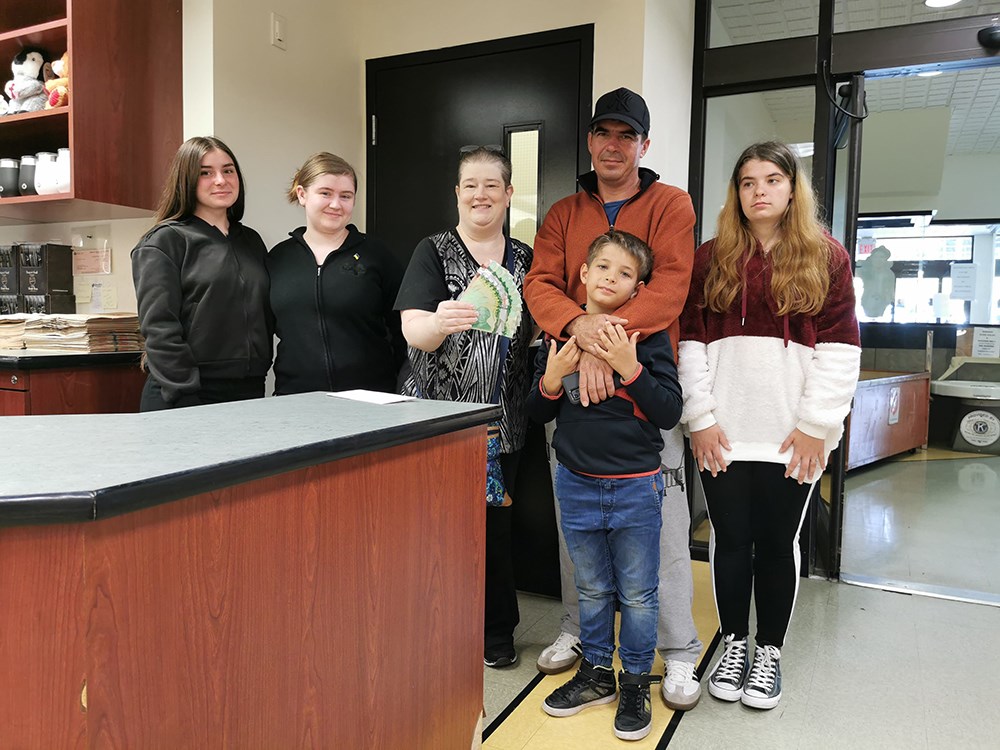 Business owner raises money for Ukrainian family
Oceanside Entertainment owner Karyne Bailey and her daughter Rebeca recently welcomed the new qathet-area family to Quality Foods, where Rebeca works.
Family of six escaped war in Ukraine; the father arrived in town with two daughters and a son. The children's mother and the other twin son will soon join them.
Government systems struggle to process twins, so a son's request was flagged red because of the same last name and date of birth, according to Bailey. They are still in Romania but will be there as soon as the paperwork is settled.
"Oceanside Entertainment wants to give a big thank you to our wonderful customers," Bailey said. "We asked people to donate their change over a period of a month."
During this time $190 was raised, then on the last day a customer came in with an additional $40 to add to the fund. A total of $230 was given to the family to help stock their kitchen to start their new life in Canada.
At Quality Foods, the kindness didn't stop, Bailey added.
"A customer saw us take the photo of the donation and she came quickly with a gift card for the family!" she says. "Powell River is so generous."
Bailey, who moved to the area four years ago, welcomed the family to the Sunshine Coast and said she hopes they fall into the area as much as she and her daughters do.