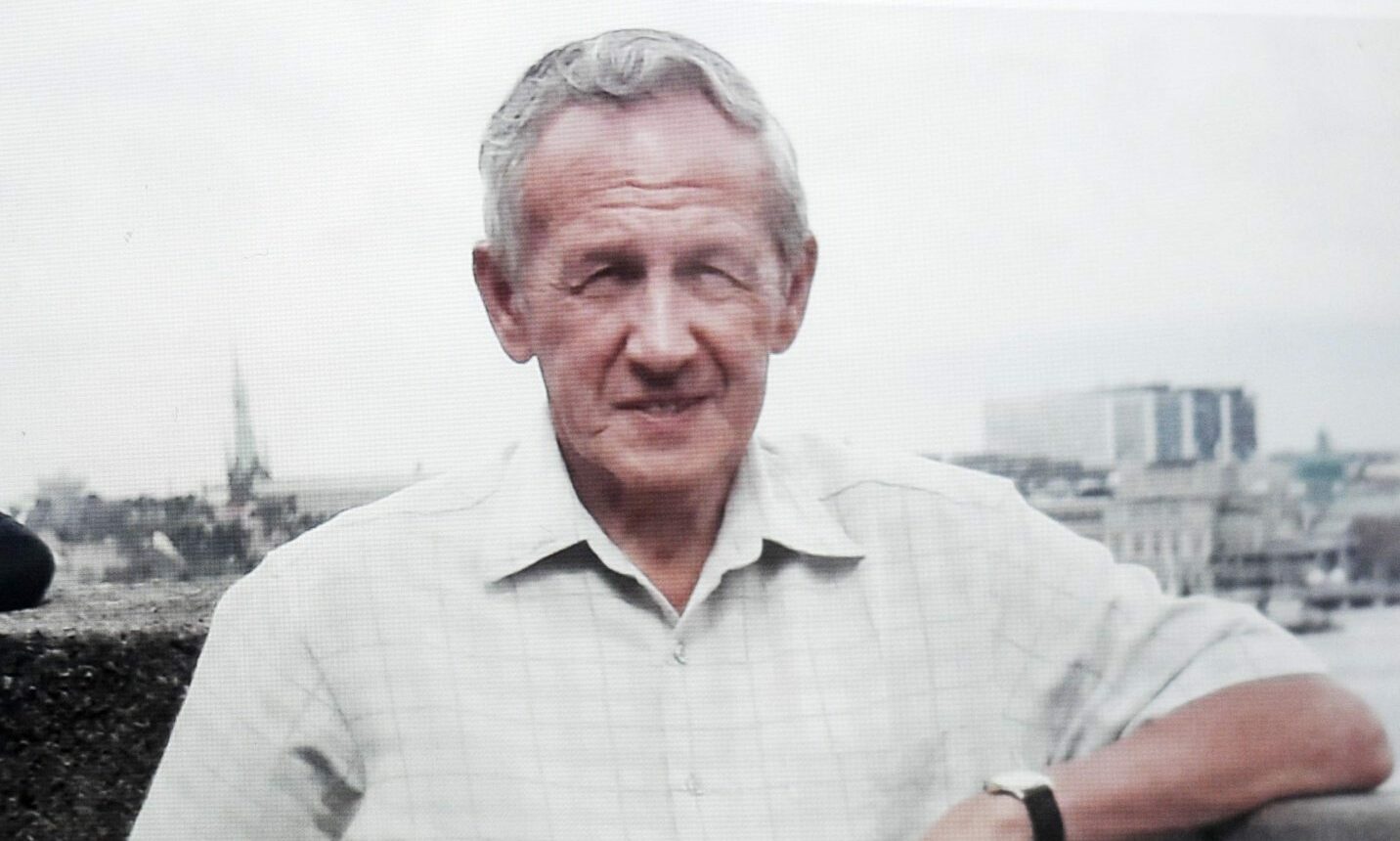 Businessman and long-time Dundee FC supporter
Les Wallace, former director of furniture makers East Brothers (Lochee) has died aged 81 following a long illness.
Outside of his business career, Les was a junior football referee, an officer in the Boys' Brigade, and Kirk's senior.
He spent his career with East Brothers and associated company Onsite Flooring.
East Brothers, which had its manufacturing base in South Road, was founded in the early 20th century.
Precious furniture
Perhaps one of his most famous products was his Eastcraft cart, which expanded to become a chart table.
Thousands of these carts were in homes in Dundee and the rest of the UK in the post-war period.
school days
Leslie Wallace was born and raised in Arklay Street, Dundee, and he was the son of carpenter Andrew Wallace and his wife Jemima.
He began his primary education at Clepington Road School before moving on to Morgan Academy.
After leaving school, Les joined East Brothers where he was to spend his entire career.
He met his future wife, Joan, after his mother had a stay in Ashludie Hospital. She befriended fellow patient Joan and invited her to tea where she met Les.
Wedding
The couple married at Ryehill Church, Dundee, in November 1971 and celebrated their golden wedding anniversary last year.
Les had been an officer in The Boys' Brigade 16 Company, based at St James's Church in Arklay Street. He was then ordained an elder at Camperdown Parish Church.
Additionally, Les was a skilled referee and took charge of many games in the Tayside junior football league, known at the time as the Midlands League.
Les, who lived with multiple sclerosis, was a lifelong Dundee FC fan, long-term ticket holder and one of the original committee members of the Dundee Supporters' Association.
In recent years, he has still managed to attend games despite relying on a wheelchair to get around.
In a show of support for his beloved Dundee FC, his funeral procession will pass Dens Park en route to Dundee Crematorium on Tuesday July 12 for his funeral at 12.30pm.
A devoted family man, Les is survived by Joan, his son and daughter, Andrew and Lynsey, and his grandchildren Ben, Christy and Alastair.
You can read the family's announcement here.
Already subscribed? Login
[Businessman and lifelong Dundee FC supporter]
[[text]]