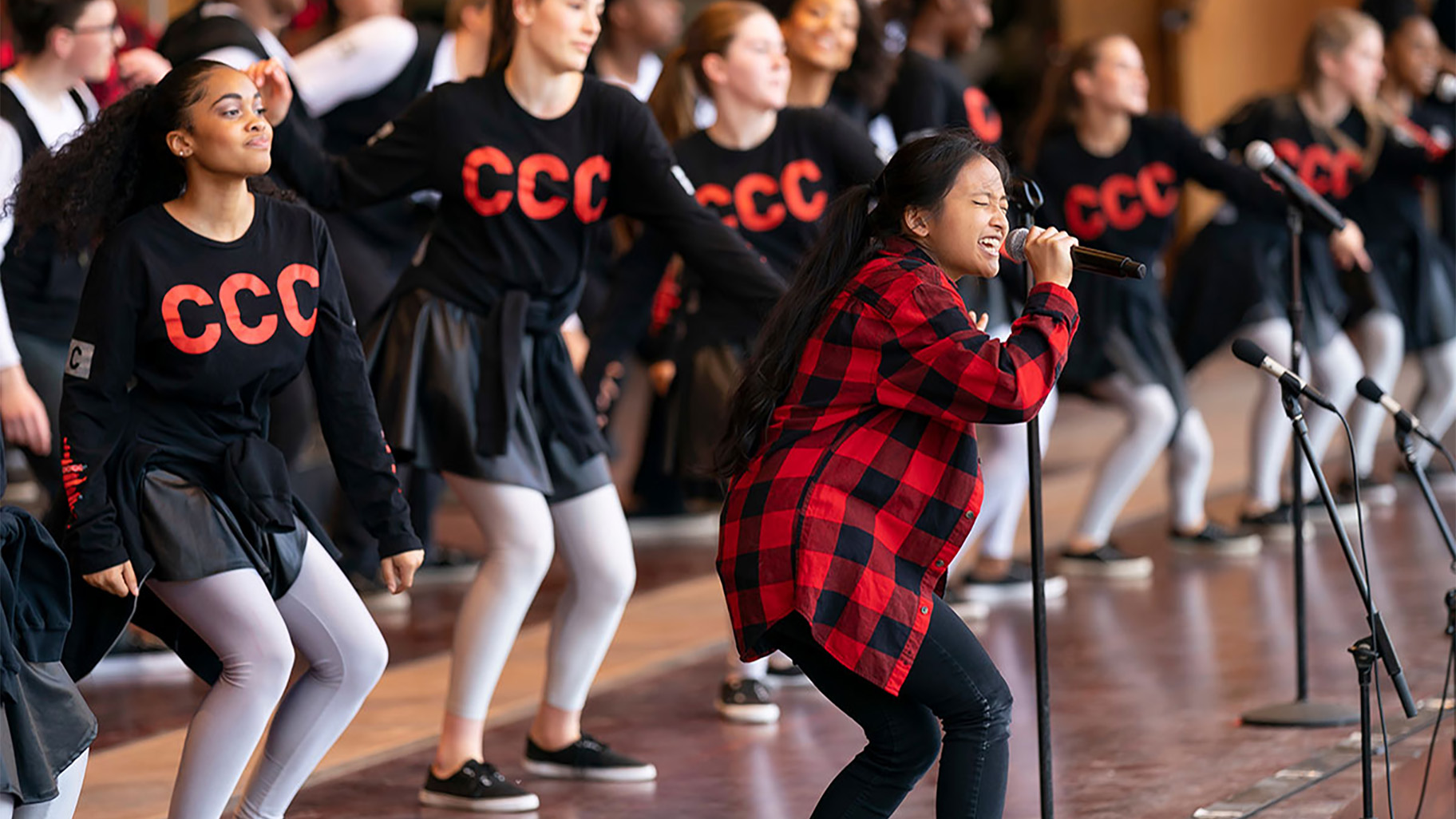 Chicago Children's Choir Celebrates 65 Years of Music with New Collaboration | Chicago News
From Hyde Park to Humboldt Park, the Chicago Children's Choir is everywhere. Today, the choir has teamed up with the Q Brothers for the new record, "Long Way Home", a musical odyssey and love letter to the city. (Courtesy Chicago Children's Choir)

Since its founding in 1956, the Chicago Children's Choir has grown from a single choir to a vast network of singers across the city. Their latest recording is a testament to the resilience of young people working together to raise each other's voices.
TRANSCRIPTION
Marc Vitali: From Hyde Park to Humboldt Park, the Chicago Children's Choir is everywhere, with young people still learning music and others on their way.
Today, the choir has teamed up with the Q Brothers for the new record, "Long Way Home", a musical odyssey and love letter to the city.
Josephine Lee, president, artistic director: We collaborate with so many great artists and cultural institutions in our city, our nation and the world. With the Q Brothers, it was a really special and unique opportunity to create with them. So they came from the start to work on several scenes.
Vitali: This is because the album started out as a stage show, before the pandemic.
In theater, the Q Brothers are renowned for their rap adaptations of Shakespeare and more.
JQ, Q Brothers: We've been adapting classics for over 20 years. We've always written for ourselves to play, and we've always done the bare minimum of casting, so four of us play about 20 characters. This is the first time someone has said, "We have 100 people to suggest to you and 100 voices to use who all can sing and can sing in eight-part harmonies." Like, what a dream!
Lee: The Chicago Children's Choir was born out of the civil rights movement in 1956. We have reached over 50,000 young people. What started as a choir in Hyde Park is now a network of over 100. We have partnerships with Chicago public schools and we have extracurricular satellites throughout the city.
Vitali: A former student of the choir is singer KeiyaA, with whom we spoke before her performance at the Pitchfork Music Festival.
KeiyaA: I loved being a part of the neighborhood choir and my school choir. I think it taught me a lot about what it meant to be exposed to music and community by having to sing along, get along with your neighbors and sing the harmony parts, but I think it also taught me a lot about what it means to be a working musician. I'm really thankful for that because I feel like it's really seasoned me right now, you know?
Lee: They all learn to become not only musicians but global ambassadors, leaders, ambassadors of their neighborhood. That's the power of music – to unify us all, isn't it? Despite our differences, religious, sexual orientation or socio-economic, music is that force that brings us all together and binds us and unites us and helps us celebrate our shared humanity.
More on this story:
The new album "The Long Way Home" is now available. And this Saturday, the Chicago Children's Choir is hosting a virtual concert, "Red Jacket Optional", which they call "the most inspiring concert of the year." Special guests include jazz singer Kurt Elling and opera baritone Jonathan Green.
Note: This story will be updated with a video.
---