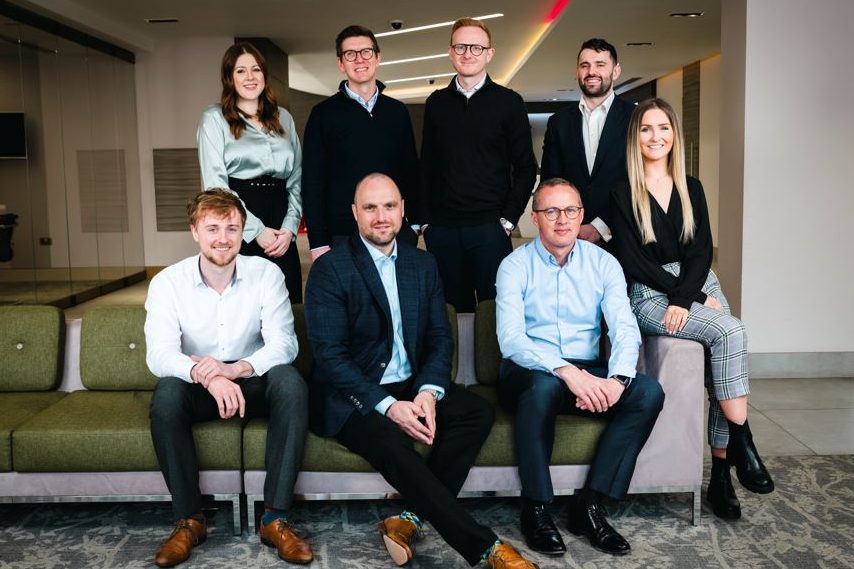 Financial adviser launches new division to boost financing for entrepreneurs
Leeds-based global corporate finance advisory firm Clearwater International has launched a new division which it says could unlock £250m of investment for high-growth businesses over the next three years.
Clearwater Growth will provide transaction services tailored to the needs of entrepreneurs and owner-managers of businesses with turnover up to £40 million and capital checks up to £15 million.
It aims to meet owner-managers' demand for corporate finance advisors who can provide cost-effective access to international investors, deep sector expertise and sophisticated transaction processes.
The Clearwater Growth team will be based in key UK regional centres, including Leeds, but will draw on the firm's international network of over 300 professionals, across 17 offices.
The division aims to support around £600m of deals over the next three years and capture a growing share of the SME deals market, as well as support growth strategies.
It is led by Sam Miller who joins as a partner. For the past 18 years, Miller has been an investor or lender for fast growing companies with direct experience in debt, equity and venture capital.
He has served on several boards of entrepreneurial companies as a non-executive director and has raised and managed investment funds.
Michael Reeves, Managing Partner at Clearwater International, said: "The needs of ambitious entrepreneurs with international perspectives and complex financing needs have not been well served historically.
"Despite the current economic outlook, globally there is a huge amount of capital available to invest in innovative and well-run businesses. We are investing over £3 million in Clearwater Growth over the next three years to help high-growth companies unlock this funding.
"The team will provide business financial services of equivalent quality to Clearwater International, but tailored to the specific needs of small businesses."
Miller added: "For ambitious entrepreneurs in the UK, the lack of high quality business finance advice can limit their access to investment.
"Leadership teams want the best advice and access to specialists who understand the unique dynamics and pressures of running high-growth, owner-managed businesses.
"Clearwater Growth has such a proposition for SMEs, giving them access to quality and capabilities that might otherwise be beyond their reach, but which are essential to their long-term success.
"I am delighted to lead this team of talented people to deliver a quality service to the UK's most exciting and dynamic entrepreneur-led businesses."