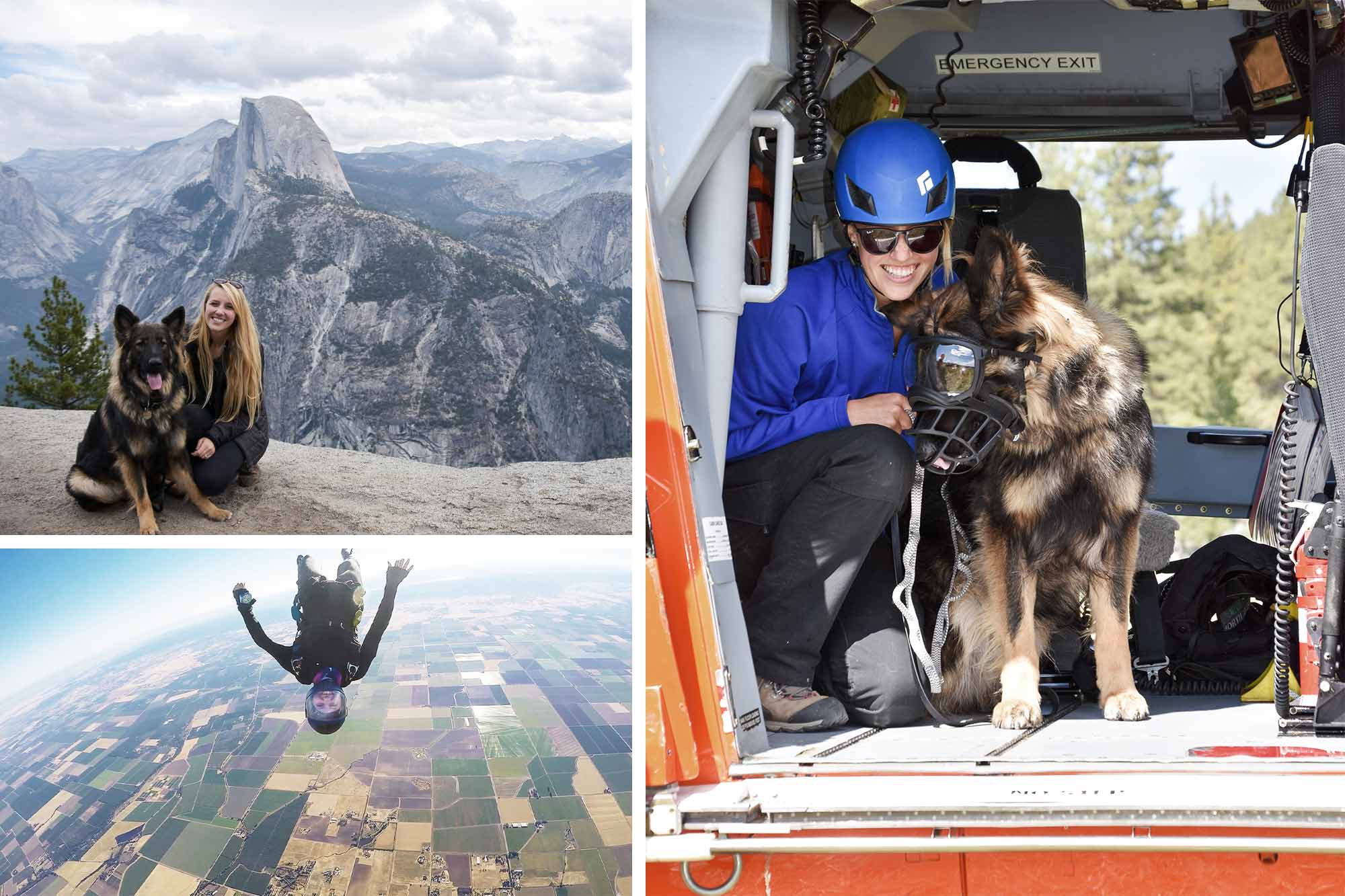 From skydiving to search and rescue, a new law student faced her fears
"My minor was in religious studies, but I took a lot of cognitive science and neuroscience courses," Wolfe said. "So when I graduated, I felt really overwhelmed because there were all these things I wanted to do and saw myself doing. I even thought about going to medical school.
But before making any other decision, she would jump out of a plane. Over 200 times.
Her skydiving career confused her parents, Wolfe admits, but she had a lingering desire to overcome her fears, including a pathological fear of heights.
"I didn't want those fears to stop me from doing things that would be really cool experiences," Wolfe said. "It helped me when I was in paramedic school because it's just a lot of pressure, a lot of stress; you don't want to mess anything up. I feel like that laid the very foundation for the idea of ​​going back to sch law –"
Expect. Paramedic school?
After working as a licensed skydiving instructor at iFly Loudoun for 10 months, Wolfe and her boyfriend moved to South Lake Tahoe, California to be ski instructors for a season. They fell in love – with the mountains and the idea of ​​spending their lives together – got married in Yosemite and have lived in the Tahoe area ever since. She wore hiking boots under her wedding dress.
Aiming to join the resort's ski patrol, Wolfe earned her certification as an emergency medical technician and continued from there. Within two years, she was a paramedic with nine relevant certifications, including advanced certifications in medical resuscitation and avalanche. She also held a volunteer search and rescue position as a dog handler with her certified search dog, Beckett.
As a full-time paramedic in a rural California county with staggering wealth inequality, Wolfe witnessed all kinds of disasters. She's delivered a baby, hurt herself skiing, rescued patients who'd overdosed on opioids or methamphetamines, and recovered severed body parts from a car wreck.
She saw far too many patients refused medical treatment and hospital transport because, they said, the bills would put them out of business.
In the case of an amputee, the use of a medical evacuation helicopter was the patient's only chance to reattach the limb and preserve its use. If they drove, limb tissue would die.
"The patient started crying, and I'm trying to comfort him, and they look at me and they're like, 'Don't make me fly,'" Wolfe said. "And I literally have no choice. We have their member and if we lead them, it will not be glued. And they just said, 'Please. Don't steal from me. It's going to bankrupt me.
For better or for worse, his persuasive skills won out. The victim accepted the theft and managed to reattach his member. But she never got a chance to catch up with the patient to see if the medical crisis actually led to a personal financial crisis.
"I hope it was worth it, you know?" Wolfe said.