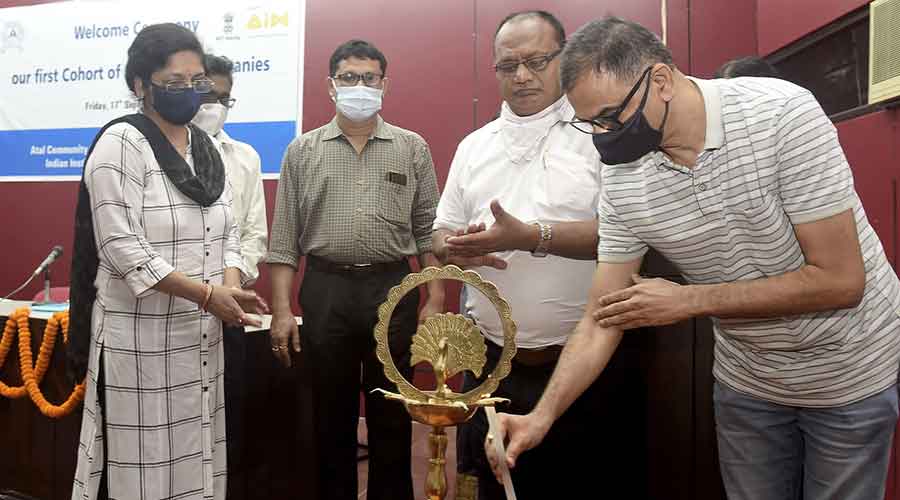 IIT (ISM) launches an innovation hub to support entrepreneurs
Newly established center will provide technical assistance to various small industries
---
|

Dhanbad

|
Posted on 09.17.21, 19:47
---
An introductory program was held Friday at IIT (ISM) intended to educate the community at large and local budding entrepreneurs in particular on technology advice, management and marketing strategy support and development. skills offered through its new community innovation center Atal.
The Deputy Director of IIT (ISM) Prof. Shlivahan, who chaired the function, briefed the assembly on the wide range of activities carried out by the college to support the industry, including technological support to various small industries.
Amit Shukla, ACIC Director General at IIT (ISM), also explained in detail the activities of the newly developed center, including offering everyone, regardless of age, the opportunity to innovate, imagine and to design an impactful solution and also to support community learning. by providing enabling infrastructure and links.
Explaining the deliberations during the program, Shukla said, "Ravi Nishhad, one of the entrepreneurs from Bhuli area in Dhanbad engaged in the cultivation of marigold flowers, informed us about the problem of mulching (weed removal). and also of less profit and therefore based on our experience, we suggested that they go for the extraction of marigold flower products, that is, treatment that can be sold at a higher rate to the chemical or pharmaceutical industry.
"We are considering following the chemistry department's suggestions to explore the possibility of extracting phytophenol from marigolds which can be sold at a much higher rate than the flower," said Shukla.
"We are simultaneously considering using the mechanical engineering department to develop low-cost equipment to solve the mulching problem facing Ravi Nishad and his company," said Shukla.
"Another company, LAPLACE Games-Smartifying education engaged in designing innovative physical games for children incubated by us is facing the problem of high cost wood and bamboo engraving machines which result in high production costs and we are exploring therefore means to develop low-cost equipment or make toys or offer them machines by purchasing them from other manufacturers engaged in the production of low-cost engraving machines, "Shukla said.
Regarding the purpose of organizing the program, Shukla said, "We also organized the program to dispel the myth that IIT (ISM) is only involved in cutting edge technology rather than conducting research for profit. common masses and to solve the problem affecting their daily life, "said Shukla, the center will also make the technology developed in the laboratory available to the common masses.
Ravi Nishad from Bhuli who runs the RPA company while sharing his experience during the program, "The program has been very useful and ACIC officials have asked us to come to the center on September 23 to discuss and explore the possibility of extract useful products in the form of chemicals from marigold flowers.