In It for Life: University Announces Duke's Climate Pledge
The fight against climate change is huge and complex, but speakers at the announcement of the Duke Climate Commitment on September 29 had a message of hope and optimism, fueled by advances in research and technology and by the growth of grassroots movements that change political dynamics. of the problem.
At the Page Auditorium event, every member of the Duke community was encouraged to join the campus-wide initiative.
"We are also a community dedicated to purpose and commitment, a community brimming with innovation and potential, and the opportunity to write a bold new chapter," said Vincent Price, President of Duke University. . "Today this new chapter – the story of a better future – begins."
Price and Duke alumni, students, faculty, staff and guests talked about the university's goals to facilitate a clean energy transition, build more climate-resilient communities, leverage the strengths of data to solve climate problems, infuse climate literacy into the student curriculum, and do all of this work by putting emphasis on environmental and climate justice.
The event took place as Hurricane Ian raced north across the southeastern United States, punctuating evidence that major storms are becoming more frequent due to climate change.
Here are some of the highlights of the event:
Vincent Price, President of Duke University
"Our history has prepared us well to rise to this moment – ​​indeed, at a time when some of our peers are launching new climate schools, we have been leading this work for as long as we are Duke. The School of Forestry and the Marine Laboratory were both founded over 80 years ago, at the very beginning of our university. Over 30 years ago, these entities came together as one school – and thanks to a foundational gift from the Nicholas family, we now have the Nicholas School of the Environment.
"Our teaching will infuse climate and sustainability into the university's programs, improving the lives of our students and preparing them to lead as alumni. "

"Never before have we committed to mobilizing every part of our business – our collective resources, our talents and our passions – to solve a global problem in such a targeted way. demand nothing less: to create sustainable and equitable solutions that will put society on the path to a resilient, thriving, zero-carbon world by mid-century.
John Kerry, US President's Special Climate Envoy
(Kerry was interviewed by Duke's Brian Murray through pre-recorded video.)
"We're in a tough spot right now, to be honest with you, because the world isn't reacting fast enough and the science couldn't be any clearer."

"We can do it. We can win this battle. I don't want anyone to hear it get depressed. We created the problem, and we know a lot of things and we need to do to fix it, but we haven't found the political will to make those decisions and act fairly quickly, but I'm optimistic because I see things happening that will develop new ways of producing energy.
Claire Wang '19, international climate policy expert
"I think my biggest lesson in my relatively short climate career so far is that there is always more we can do and always more we need to do to go further and to go faster. Full success in decarbonization is not enough if it happens in 2100 or 2300. We need to accelerate all of these activities.And that means harnessing all the power that we all have as individuals, especially for young people in the room, to push policy makers to do more.
Ben Abram '07, CEO, Modern Energy
"We are painting a vision of a more just and sustainable world, and what we need is for a lot of people to be more or less willing to come with us. …People have to make choices and the way you learn how people think and are ready to come and join you in this new thing, this transition, is by listening.
Benjamin Backer, Founder and Chair, American Conservation Coalition
"Well it's obviously an elephant in the room that as a Tory there was no Tory vote on the Cut Inflation Act and I think that was the biggest thing that was missing. We've made a lot of incredible progress with this legislation in a very sensible way, but there were no Republicans around the table and I would honestly blame the Democrats for that as well. It was an extremely partisan process and Republicans and Democrats have to be prepared to come together on something like this but it's an election year so we can't do something like this but it doesn't matter and it shouldn't matter and that's what we need to have differently going forward and there were a few key areas that weren't addressed in the Inflation Reduction Act that I think could put emphasis on rural labor and communities, which we should be doing around natural gas, there were a few areas that weren't covered and that's what I set our sights on.
Cameron Oglesby, Master of Public Policy student, Sanford School of Public Policy, and environmental justice advocate
"My vision is actually a bit of a two-way – telling stories and building solutions. As a student activist, there weren't many paths – in one of them I was working as a journalist, as a historian and oral storyteller – and generally as a conservationist, I think one of my biggest goals has been to create space for these communities, these voices that are historically underrepresented in climate discussions. .

"My hope is to be able to change not only who tells these stories, who controls the narrative, but also the way climate change is perceived."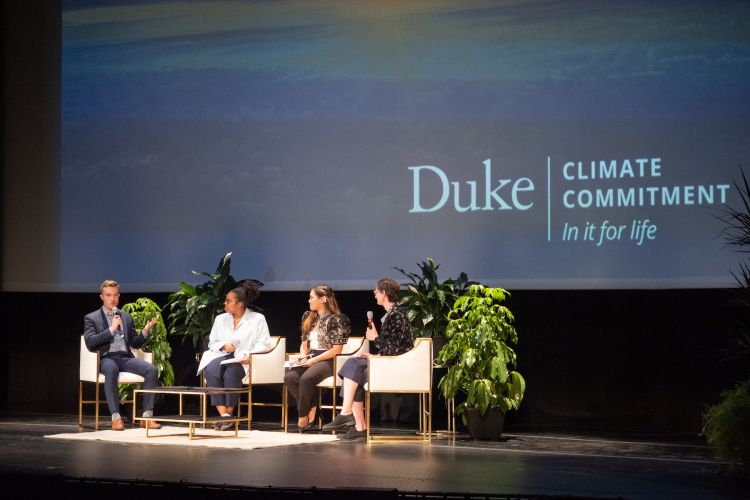 Marinel Sumook Ubaldo, Masters Student in Environmental Management, Nicholas School of the Environment
"For me, as a 35-year-old young woman from the Philippines, I envision a word where it's safe for me to dream, and it's safe for me to believe that it will be safe for my children in the future. I want a world in which it is easy for me to maintain my potential.
Norman Wizba, Gilbert T. Rowe Distinguished Professor of Christian Theology at Duke Divinity School
"We also think it's so important to help our students move from despair to action, so they can see that whatever career path they choose, they have an important role to play. to play."
Carmichael Roberts Jr. '90, Ph.D. '95, Commercial Head of the Investment Committee of Breakthrough Energy Ventures and Founder of Material Impact, Vice Chairman of the Duke Board of Trustees
[Duke will create climate leaders by] "Not having an overly prescriptive path, but more simply creating a culture that allows people to come up with ideas that will be innovation in policy, innovation in technology, innovation in business, innovation in the collaboration. There are so many innovations needed to solve this problem.
The pledge is supported by $36 million in donations, including a top prize provided by The Duke Endowment.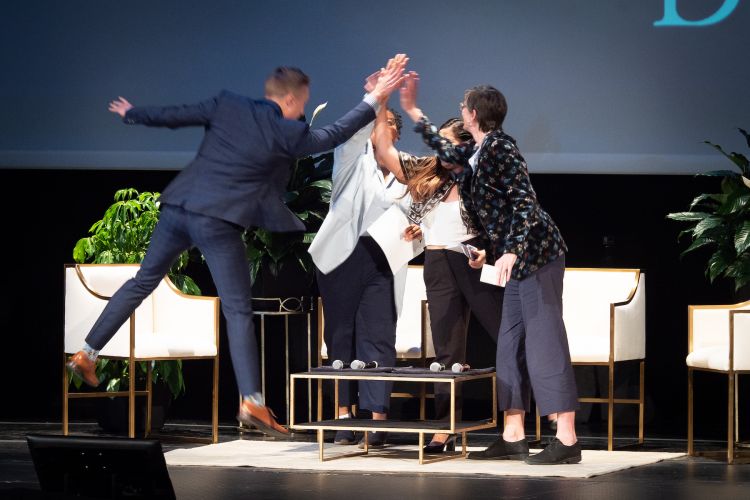 Leading the initiative is Trustee Jeff Ubben, who chaired the Climate Change and Sustainability Task Force, along with Stanback Dean of the Nicholas School of the Environment Toddi Steelman and Executive Director of Sustainability Tavey Capps , both of whom served as task force vice presidents.
Learn more about the Duke Climate Commitment