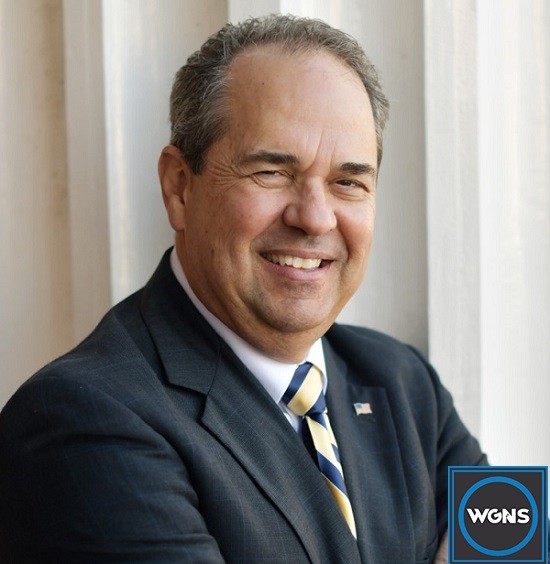 Local businessman Kevin Wax announces campaign for Rutherford County Deeds Registry
(Murfreesboro, TN) – Local businessman, community leader and pastor Kevin Wax officially announced his campaign for the Rutherford County Deeds Registry during the May 3 Republican primary.rd2022.
A respected businessman for nearly 40 years, Kevin and the Wax family have been strong leaders in the community and have played a vital role in the development of Rutherford County through business, public service and philanthropic activities. .
"Rutherford County is my home. I raised my family here, I've been in business here for a long time, and I've had the honor of serving in public service as a member of the city council," Wax said. "I am now ready for another opportunity to serve my community as a registry of deeds and I intend to always put Rutherford County first."
Wax graduated in 1981 from Pensacola Christian College with a Bachelor of Arts in Humanities with cum laude honors. Kevin has worked in the printing industry since 1983, starting with typesetting and print design, then in 1997 he became a co-founder of Wax Family Printing with his wife Rhonda. The Wax Company has been in business for three generations and has evolved from traditional printing to digital printing where Kevin has encountered a payroll for over 24 years.
Wax is also currently the founding pastor and elder of Blackman Baptist Church. He taught Sunday School at Franklin Road Baptist, Northside Baptist, and Blackman Baptist Church and served as a deacon and deacon president at Northside Baptist Church. Kevin led overseas mission trips to provide medical and evangelistic help to those in need.
Wax has been involved in philanthropic organizations including serving as a board member of the Salvation Army, board member of Portico, member of the Murfreesboro Rotary Club, walk chair of the Murfreesboro Kidney Foundation and leadership roles at Growing Kids God's Way. Wax is also a member of the National Rifle Association.
A conservative Republican, Kevin was actively involved with the Rutherford County Republican Party for several years, including serving as County Party Chairman from 1988 to 1990. He also served as Treasurer, Precinct Chairman, and established the first convention delegate constituency in Rutherford County.
Kevin and his wife Rhonda have been married for 41 years; they have four children and fourteen grandchildren.
For more information about Kevin and his campaign, visit www.kevinwax.com.