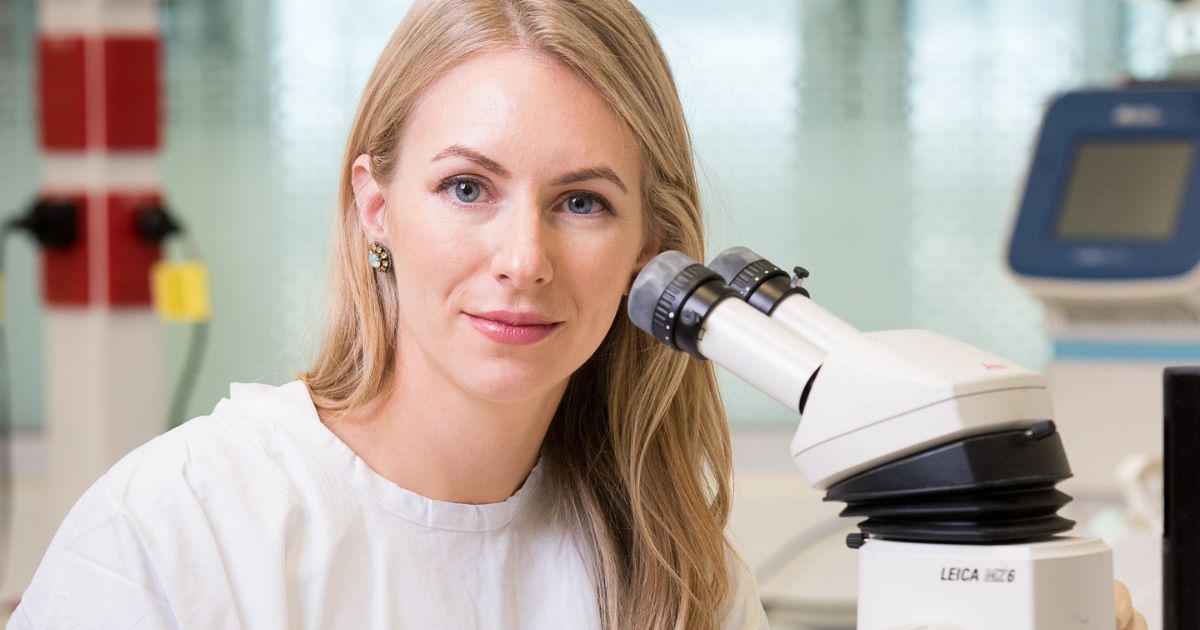 Professor Laura Mackay becomes the youngest elected member of the Australian Academy of Health Sciences and Medicine
An international leader in the field of immunological memory, Professor Laura Mackay of the University of Melbourne, Head of Laboratory at the Doherty Institute under the Department of Microbiology and Immunology, has been elected to join the Academy in recognition of his outstanding and outstanding achievements, ongoing contributions in the field of medical and health sciences.
Professor Mackay is leading groundbreaking work on tissue-resident memory T cells and their involvement in viral and tumor immunity.
Prior to his discoveries, immune memory was mistakenly thought to be controlled by blood-borne elements. Professor Mackay has demonstrated that this is not the case. She defined a new population of T lymphocytes or "T cells" residing on body surfaces, showing that these tissue-embedded components were distinct from T cells circulating in the blood. Critically, she showed that tissue-resident T cells provide a dominant first-line defense against infection and cancer, revealing novel genes and pathways that can be harnessed to control these cells for therapeutic purposes.
His discoveries have led to dramatic paradigm shifts in the fields of immunity and vaccinology, changing the way we think about how the body responds to infection by shifting focus from the blood to these tissues.
"There have been major discoveries over the past few years that show you can actually use a patient's own immune system to fight their own cancer," Professor Mackay said.
"The next step is to understand how we can generate the best immune response against infection and cancer – and how we can specifically target cells to create new cancer vaccines and therapies."
At 39, Professor Mackay is the youngest member of the Academy to be elected and she hopes it will inspire other young women to pursue a career in science.
"To be elected to such a prestigious academy is an incredible recognition.
"When I started my career, I never thought I would be a teacher and receive such a prestigious honor before I was even 40 years old.
"In fact, I never thought that being a teacher was within my reach. It's something I didn't aspire to because I didn't think it was possible. Now that I'm a professor, I guess I'm proof that it's possible to be a young woman in a leadership position in science.
"I and many other young researchers are breaking down these barriers and I hope this will encourage the younger generation to pursue a career in science; it's a career path that really allows you to be curious, creative and have an impact.
"I think there are a lot of misconceptions about what scientists do. People may think we do boring things in textbooks, when in fact our lab is really exciting. Everyone is friendly, we have fun and we all enjoy our work passionately. It's quite the opposite of what you think it will be,' Professor Mackay said.
Professor Mackay acknowledged the support of her mentors, who supported and encouraged her to dream bigger in her career.
"Professor Sharon Lewin, Director of the Doherty Institute, Prof. Katherine Kedzierska, Head of the Human T Cell Laboratory at the Doherty Institute, and Prof. Fabienne Mackay, former Director of the University's School of Biomedical Sciences from Melbourne, have been and continue to be incredible mentors.
"They inspire me and I feel privileged to receive such incredible support from these very successful women scientists."
The Doherty Institute congratulates Professor Laura Mackay and all fellow scholars on their achievement.
Other accomplishments:
Professor Mackay is an international scholar funded by Howard Hughes and Bill and Melinda Gates, Sylvia and Charles Viertel Senior Research Fellow, NHMRC Leadership Fellow and Dame Kate Campbell Fellow. She has also received prestigious awards, the Gottschalk Medal (AAS) and the Prime Minister's Award for Frank Fenner Life Scientist of the Year.
Professor Mackay has a publication citation rate of over 1,000 per year, with a steep upward trajectory over the past five years and an average of over 120 citations per paper. She is listed as a highly cited researcher and Australia's highest ranked female immunologist (2021, ClarivateTM).