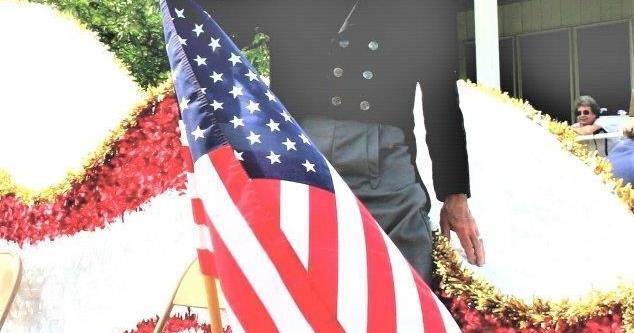 Saxton civic leader remembered as businessman | Echoes
Part 1
Happy New Year everyone ! I begin the first column of the year by remembering the many people who passed away in 2021. Many of them were friends and associates who left their mark on the Broad Top.
I start with Albert N. Masood who passed away on November 16, 2021, at the age of 97. To know and have worked alongside Al Masood was to love and appreciate this kind civic leader, WWII veteran and longtime Saxton businessman.
He will be remembered by many people as the person who comforted the family of a loved one who passed away. Al bought the former Robert Huff Funeral Chapel in Saxton in 1954, a business he carried on until his retirement in 1987.
Several years later, he and his longtime wife, former Nancy J. Tenley, moved to Martinsburg where he was residing at the time of his death.
Mr. Masood was born July 7, 1924 in Defiance, Broad Top Township, Bedford County, and graduated from Broad Top Township High School in 1942. During World War II he served in the US Navy Air Corps and after his release from the military returned to the Six Mile Run area, where he assisted his parents with their general store business.
After his father's death, Mr. Masood attended Juniata College before transferring to Eckels College in Philadelphia to study mortuary sciences. After graduation he apprenticed at Huff Funeral Home in Saxton and later, in early 1954, purchased the business.
In addition to the funeral home business, Mr. Masood operated the only ambulance service in the Broad Top area for almost 30 years before transferring the ambulances to the three area fire companies in Saxton, Robertsdale and Six Mile Run.
In addition to his active participation in The United Methodist Church of Saxton, Everett Masonic Lodge, Captain Phillips VFW Post, Saxton; Six Mile Run American Legion Post, Jaffa Shrine in Altoona, The Broad Top Area Honor Guard, Saxton Lions Club and the Tussey Mountain Jaycees, Mr. Masood was one of the community leaders who helped develop the Broad Top Chamber of Commerce. and the establishment of the former Seton Co. in Saxton.
A phased business started by the Broad Top Chamber of Commerce in the 1950s after King Coal's dethronement and the closure of the coal-hauling railways, the arrival of new industries and local retail businesses contributed to put Saxton back on the map.
I had the honor of attending military funerals and other veterans functions with Al, who was also a big supporter of the Broad Top Area Coal Mining Museum and other related projects. heritage in the region.
In 1972, two years after opening Saxton's office in Daily news, my grandmother, Celia Watkins, passed away and the Masood Funeral Chapel took care of the funeral arrangements. I remember the day of the viewing I was working in Huntingdon DN office and was late to get back to Saxton.
On my arrival, I apologize for my delay by adding that I had not yet eaten and that I was hungry. "We're going to fix this," said Al, who drove me to his house next door for a meal at the Masood family's dinner table. That's the kind of man Albert N. Masood was.
He was very active in many aspects of the community and was always a caring and down to earth person. Always cheerful with a fun story to share, Al was a true gentleman in the greatest sense of the word.
Still wearing his iconic fedora hat, he was one of the top speakers and host at crowd events around the Broad Top. He was knowledgeable, talented and easy-going and if he had anything to say you can be sure Al didn't mince his words, he got into the thick of it.
I have always been impressed by his sense of and appreciation for history. And the Broad Top was no exception. Al was well acquainted with its antiquity because he helped make a part of it. Long after the deep mining and railroad industries shut down, Al loved to talk about difficult times and the region's most memorable events and was especially proud of his association with the Saxton area.
Always a faithful person to the family, Al Masood described his wife, Nancy, as "the love of his life (they joined in marriage in 1954) and his children Alecia, Melissa and Albert N. Masood II, Sept. grandchildren and other family members.
The Saxton / Broad Top area is a better place thanks to this dedicated and reliable man. He will be missed but never forgotten.