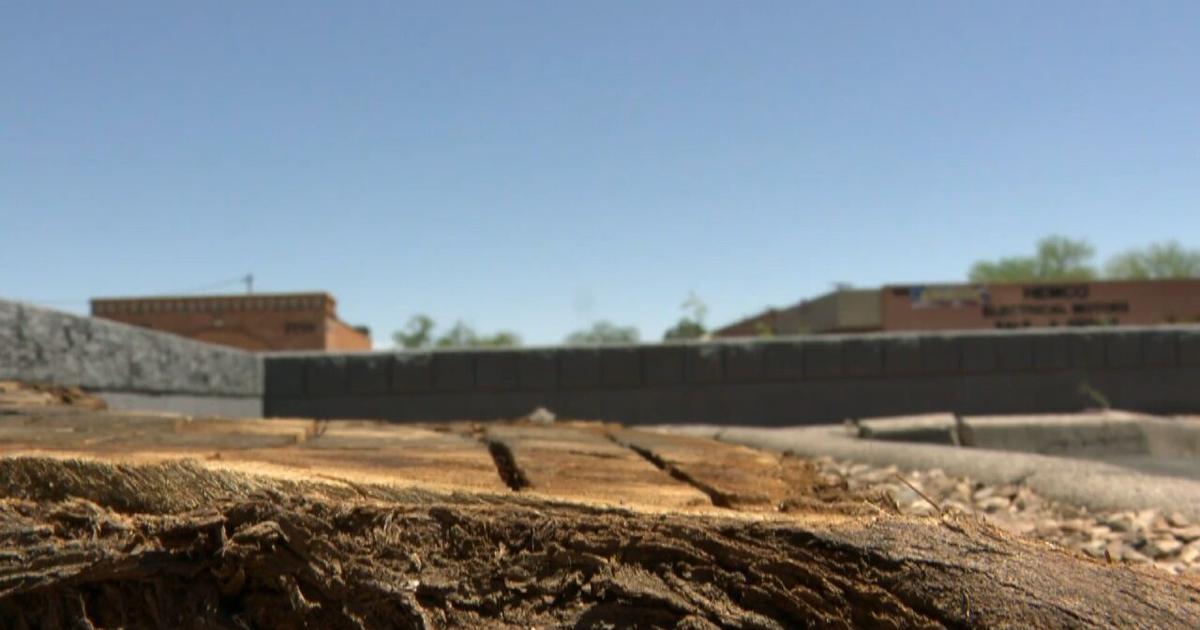 Some Tucson business owners cut down trees to deter homelessness | Local
TUCSON (KVOA) – A growing number of people in Tucson are homeless, which means triple-digit heat and monsoon waters pose real dangers throughout the summer when shelter is vital.
Tucsonan Meg Johnson tells News 4 Tucson that the owner of the Frontier Village shopping center at Pima St. and Alvernon Way in downtown cut down trees on the property to discourage homeless people from sleeping under them.
"We have personal experience with homeless people victimizing area residents and businesses," Johnson said. "But, there are so many homeless people desperate just for a place to live and be safe and be cool and not be harassed."
Johnson knows homelessness is unsustainable.
"I have no idea how you solve it. I know the city is working on it and we need to work faster," she said. "We need solutions now."
Councilman Steve Kozachik says Tucson's Housing First initiative, in which the city places homeless people in temporary housing, isn't working.
Kozachik said there just wasn't enough supply to meet demand.
He favors a different approach.
"We have to provide them with a less structured framework," Kozachik said. "Monitored camps at various locations that have a water source, a Portajohn, the police to make sure people are safe, who have regular visits from social service agencies to try to get people to the services they need."
Kozachik doesn't blame business owners who cut down trees in an effort to keep homeless people out.
"What's bad is letting people sleep in laundrettes in the middle of a monsoon and camping on private property, under people's trees," he said. "And the bad optics is for this business owner to come down and cut down the tree so his customers don't have to walk through human feces to get to their front door."