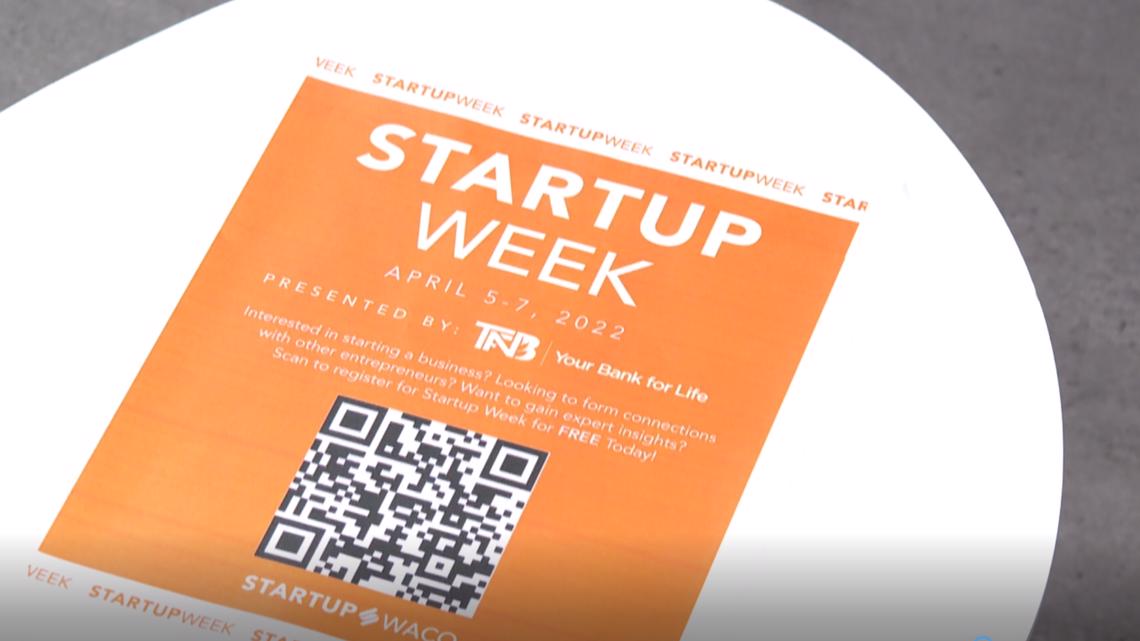 Startup Waco is hosting a three-day entrepreneurial event
The three-day event is free for anyone with a passion for entrepreneurship and learning how to grow a business
WACO, Texas — Startup Waco, a 501c3 nonprofit, is hosting Startup Week April 5-7.
The goal is to provide resources, networking events, workshops, conferences and more to the Central Texas community.
"We hope the city's entrepreneurs come to experience it, it's one of the only events of its kind for entrepreneurs looking to start or grow their business here," said CEO Jon Passavant.
Startup Waco has helped over 30 companies raise over $160,000 in investments that have been donated to the local community. They focus on growing businesses and bringing great ideas to life.
"We hope you get some interesting new information, we're going to ask direct questions, poignant questions, what the city is doing, what other businesses have done to succeed here and I hope these stories will circulate and provide a preview for people," Passavant said.
This is the second annual start-up week that the organization has organized. Companies at last year's event that have worked with Startup Waco have already seen success, according to Jacob Kehoe, the company's assistant director of development and community engagement.
"I think my favorite would be Shamica Evans with Waffle Chic," he said. "She's about to get her brand new food truck which is so sick and I'm super excited that it's in the community and people can start being able to go there.
More than 5.4 million new business applications were filed in 2021, according to the US Census Bureau. Many new local businesses are springing up in Waco, and Passavant says this could be the next big entrepreneurial hub.
"If you walk around you see there's a lot of growth, a lot of expansion, a lot of people who are intent on seeing this community grow and prosper."
The three-day event is free and you can register through this link.