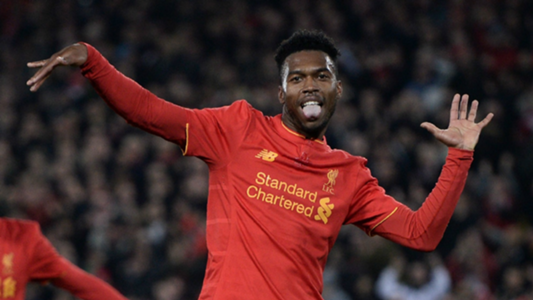 Sturridge signs with Perth Glory as winding career path takes forward to Australia
The former Liverpool star has found a new home after more than a year away from football
Daniel Sturridge has signed for A-League Perth Glory, the club announced Thursday.
He hasn't played in a professional game since 2020 due to injury issues and a betting rule violation.
Now in good health, the 32-year-old will look to excite in Australia, where officials are calling him one of the country's biggest signings.
What was said?
"It's a fantastic opportunity to try a new challenge," Sturridge said in a statement posted on the club's official website.
"When the opportunity arose it seemed like the right thing to do, to take my talent somewhere where I can enjoy my football in a competitive league and try to help the team have the more success possible.
"I'm going to do my best, work hard and try to help the team win every game that goes by, and then we'll see where we are at the end of the season.
"I can't wait to play at HBF Park and hope to put a smile on a lot of faces."
President Tony Sage added: "Daniel is without a doubt one of the greatest signings not only in Glory history but also in A-League history.
"His arrival is an unequivocal signal of how determined we are to bring lasting success to the club and the efforts we will put into achieving that goal.
"We know Daniel will bring elite level quality and we are extremely happy to see him wearing the famous purple this season."
When does the A-League season start?
Perth will start their national campaign on November 20 at home against Adelaide United.
More soon.