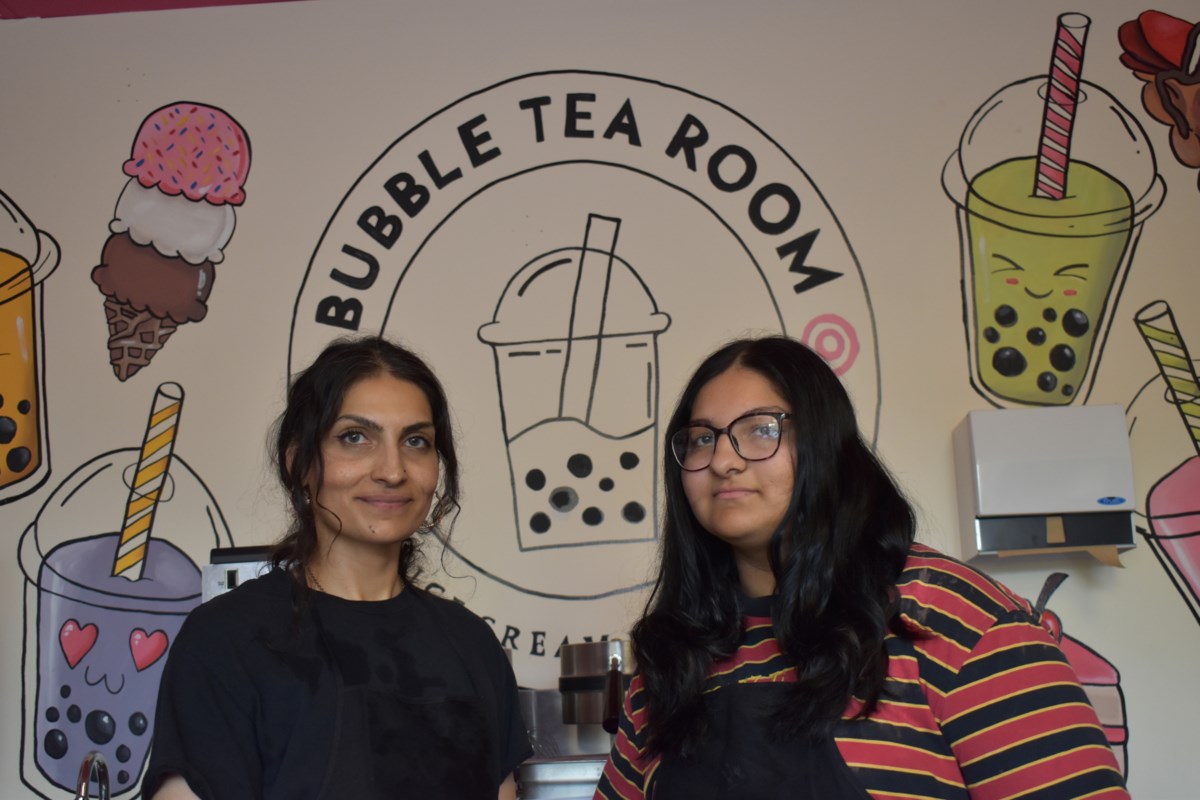 Tired of franchises, an entrepreneur brings bubble tea to Elora
The owner says the idea to open a bubble tea shop in Elora came from her teenage daughter
ELORA – Tucked away in a corner of a plaza on East Mill Street in downtown Elora is a new food business aiming to bring something different to the town.
The owner of Bubble Tea Room is no stranger to the area, it's Naz Mian, a self-proclaimed "Fergus girl" who first came to the area when she was five years old.
Mian's father owns the place on East Mill Street which includes a few fast food restaurants, a laundromat, and a convenience store. Mian said she saw an opportunity to bring something different to Elora in a field in which she has experience.
"I've always been in the food business, I used to have two Subway restaurants before that," Mian said, adding they were in Baden and Waterloo.
She said that after owning them for eight years, she decided to sell the businesses and start something new.
"I got sick of the whole franchise thing, that's why I didn't do a franchise this time around," Mian said. "I can make my own menu, my own prices."
She opted for bubble tea, which is a beverage usually made up of tea, cream, sweetener, and chewy tapioca pearls. Drinks can be made in a wide variety of flavors and variations.
Mian said bubble tea can be a bit strange the first time someone tries it, but she got hooked after a few times.
Although the focus is on bubble tea, the company also sells artisanal ice cream, cheesecakes, cakes and croffles. Mian credited his 15-year-old daughter Aneesa Waseem as the brains behind the idea.
"Bubble tea is popular, even all my friends were talking about it, so I was like 'that's a good idea,'" Aneesa said. "Elora is a tourist spot and a good place to put one. It's different from everything else here.
It's this market that the mother-daughter duo hope to tap into, noting that there's nowhere else in Elora to get bubble tea and the large number of Asian tourists who visit the town and don't necessarily see the companies that are intended for them.
The first week of opening was a bit nerve-wracking, Mian said, as there are many variations on how to make bubble tea, although she figured it would soon be second nature.
She said she can't wait to talk with customers and meet great people because she loves customer service.
Mian said her father helped her a lot through this ordeal and was really excited for her.
"That's where I think I got my entrepreneurial spirit from, from my dad and mom," Mian said.