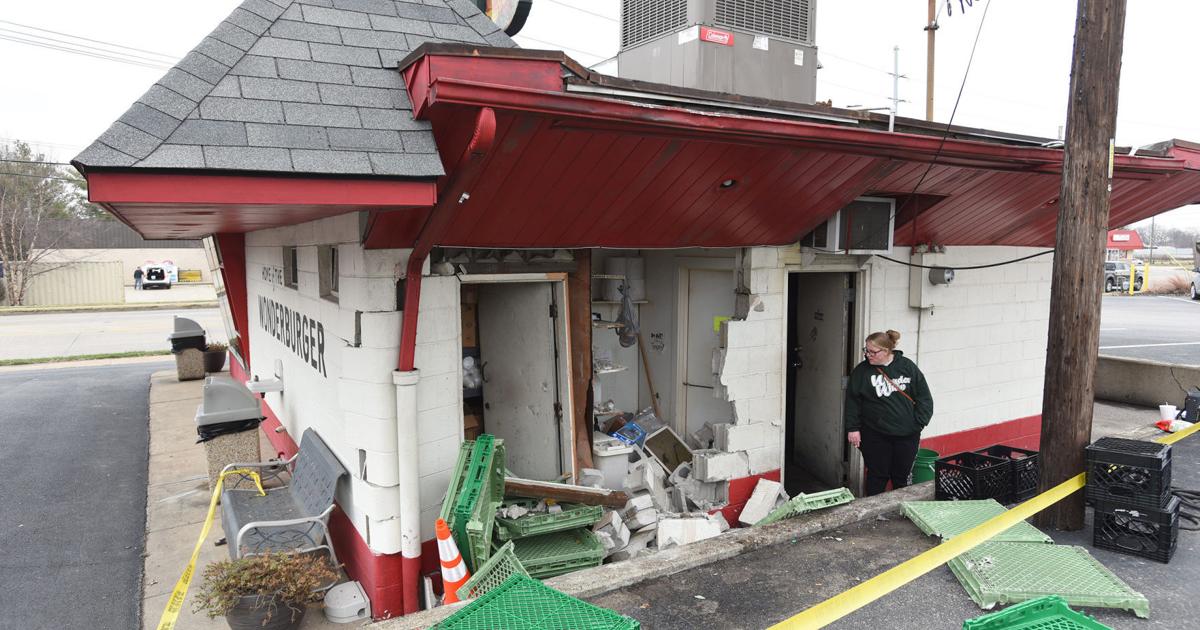 Vehicle crashes into Wonder Whip, owner announces business to reopen | News
Workers at the Wonder Whip restaurant on Kentucky 144 were in shock shortly after noon Tuesday when an SUV crashed into the back of the building.
Although the building was damaged and the back wall collapsed, the restaurant owner said the iconic restaurant will be reopened as soon as possible.
The incident happened at 12:10 p.m. Deputy Zach Morris of the Daviess County Sheriff's Department said the call was originally reported as an injury accident, but said neither the driver nor anyone in the restaurant were not injured.
"According to the operator, there was a malfunction with the SUV he was driving," Morris said.
The driver was in the drive-thru when the car unexpectedly accelerated and "slingshot him into the building," Morris said.
"I heard an accident and thought a bunch of things just fell," said employee Kayla Conner.
"It was loud," manager Cassie Conner said. "We all said to ourselves, 'What was that? ""
The vehicle struck the outside wall near a storage room and an employee washroom. Employees evacuated the restaurant, and utility workers then shut off the power and water.
Morris said the driver of the vehicle was not named in the collision. Owner Seth Woodward said restoration work on the restaurant will begin as soon as possible.
"The driver was insured, and we are insured, so that's the good news," said Woodward. "The job begins now, and the job is to clean up this mess. "
Wonder Whip began operations in 1955. After it closed in 2015, the restaurant was purchased and reopened by Woodward.
"I'm sure this place is seen a lot," said Woodward. "It was a challenge to open this place six years ago. Going from closed to open wasn't easy … I'm not going to give up now.
"I understand the importance of this place. Not a day goes by without someone saying "my mom worked here" or "my parents met here". "