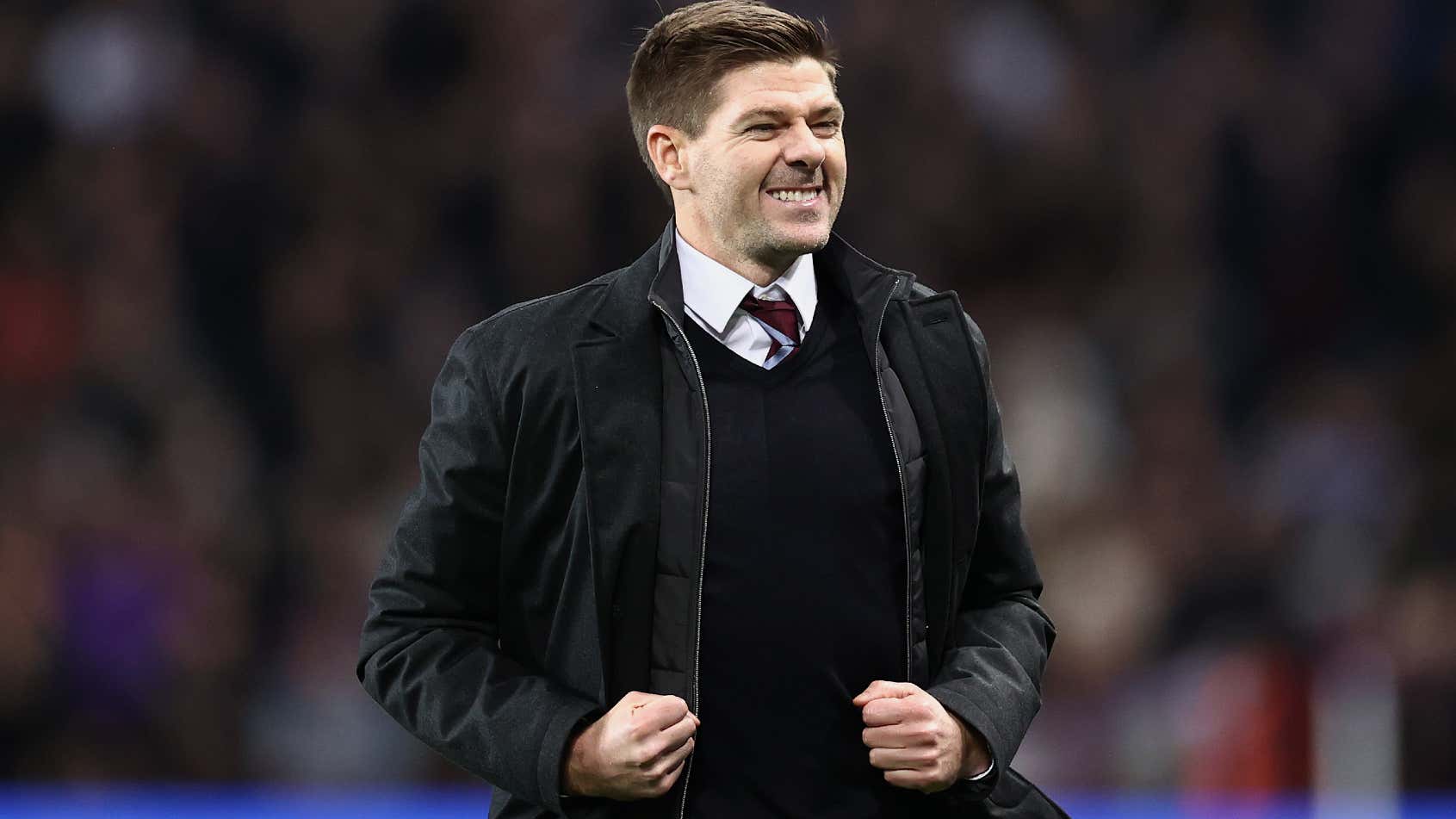 Watch Liverpool legend Gerrard take aim at Owen on Anfield return
Steven Gerrard may have led Liverpool opponents on Saturday, but the Aston Villa manager has shown he still feels close to the Merseysiders with a poisonous beard aimed directly at Michael Owen and Manchester United.
Gerrard's side gave a good account of themselves on their return to Anfield, despite a final loss.
And Villa's new boss was also quick in a post-game interview with former teammate Michael Owen.
What was said?
Speaking after the game, Owen, who has played for Liverpool and United during his career, commented on the difficulties of returning to compete in front of the Anfield faithful.
"We all played and went back to Anfield, I have to admit I hated going back to play against them," he explained from the DAZN studio.
"But what were your feelings coming back today and how did you feel taking a team home with you?" "
Without missing a beat, Gerrard replied: "If I played for Manchester United, I would hate to come back here too!"
The bigger picture
Inspired by a fine performance by goalkeeper Emiliano Martinez, Villa came close to winning a share of the points at Anfield when Gerrard returned.
Mohamed Salah had other ideas, however, beating the Argentinian from the penalty spot late to bring his Premier League goal tally to 14 for the season.
It was Gerrard's second loss since taking the reins at Villa Park, having started his tenure with three wins and one loss to stabilize the ship after a difficult start to the campaign for the Birmingham side.
Villa now sits 12th in the standings, nine points ahead of the relegation zone.
Further reading