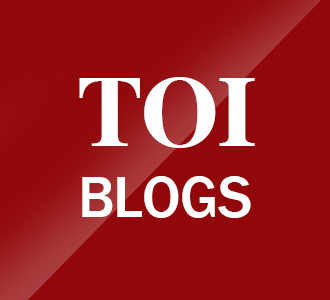 What budding entrepreneurs need to know about non-dilutive financing solutions
As a young start-up owner, an entrepreneur never dreams small – ambitions are always bigger than life! To stifle competition, amass a huge following, and ultimately announce its IPO. However, the growth trajectory of a start-up is rarely linear and more often than not more complex. While a start-up company can certainly excel in the market and even carve out a niche for itself, accelerated growth almost always requires entering the funding market.
Traditionally, start-ups have turned to venture capitalists (VCs) to raise the necessary capital; however, in today's technology-enabled marketplace, the funding story can have more than one narrative. Now, there are several non-dilutive funding methods available to complement or replace the traditional investment route that can greatly benefit start-ups by accelerating their growth journey.
One of these new non-dilutive financing options is subscription financing. Particularly suited to businesses with recurring revenue, subscription funding options are fast, technology-driven, and a win-win solution for investors and start-ups. Through this article, let's dig deeper into subscriptions as a lucrative asset class and one of the best bets for recurring revenue businesses seeking funding without diluting their equity.
Subscriptions as a new asset class
As the start-up landscape matures, more companies are rolling out a subscription-based revenue model. For brands with a new approach to revenue generation, there must also be a new approach to funding beyond debt and venture capital.
As a result, subscription funding has emerged and grown in popularity over the past year as an alternative or supplemental source of funding. This method allows recurring revenue start-ups to raise capital in advance by negotiating subscription revenue.
How does this work? It's quite simple. A business with a certain amount of ARR (Annual Recurring Revenue) can register on a trading platform that offers subscription financing. The platform reviews the startup's revenue and accounting data to zero in on a trading limit. Once this limit is set, the start-up owner can trade futures contracts to raise funds instantly.
In addition to ease of use, subscription financing has several other advantages. As their recurring revenue increases, so does their trading limit, ensuring that funding amounts increase along with the brand. Since alternative fundraising platforms are built using state-of-the-art technology, fundraising is as easy as clicking a few buttons.
Recognized as the most founder-friendly alternative method of raising capital, subscription financing ensures that the founder does not lose equity or incur restrictive debt.
Subscription financing is also very advantageous for investors. How? 'Or' What? For them, the relative stability and maturity of recurring income brings them closer to a fixed income asset profile like yield. Once they have chosen the right company to partner with, there is simply no downside to this investment format. Indeed, it is a win-win situation for all stakeholders.
Choosing the Right Platform: The Benefits of Subscription Funding Through Trading Platforms
The first step to getting funding by trading subscriptions is finding the right platform. With innovative and forward-looking platforms that promise non-traditional funding, start-ups can gain several initial and long-term benefits. These technology-driven platforms provide fast, flexible, and hassle-free capital that founders can secure in no time.
Operating as collaborative trading platforms accessible to any startup that meets the ARR threshold, these companies bridge the gap between founders and institutional investors, creating new synergies and paving the way for promising startup success. In addition, they offer maximum flexibility, with a line of capital that grows with the start-up.
Founders can use these platforms in addition to or instead of their existing funding sources. It is unsecured and completely non-dilutive, entirely based on contractual revenue streams. In the simplest terms – it's as if all your monthly, quarterly and semi-annual customers paid you in advance, instantly.
And what's more? It is free to register on these platforms and get a trading limit. So even a relatively new, fledgling startup can jump on the subscription-funding bandwagon and tap into its true recurring revenue potential.
And finally, thanks to these forward-looking platforms, founders can continue to fund their startup as many times as they want. This flexibility allows founders to access capital and use it as they see fit. Keep getting new deals and keep raising funds to support your dream business and scale your business.
Abstract
India currently had around 61,400 start-ups as of January 2022. Most of them are likely to seek funding to expand and sustain growth. The bitter truth, however, is that 94% of new businesses fail in their first year. Given these challenging statistics, founders must identify the best method to raise funds and constantly open up new avenues of raising capital outside of traditional channels. With subscription funding, founders have access to a reliable, fast, flexible, hassle-free source of capital that will lead to immediate growth. Founders can scale their startups to new heights while maintaining control of their most valuable asset: their capital.
END OF ARTICLE